There's no question that racing games are some of the most exciting and adrenaline-pumping titles in the gaming world. Whether you're a fan of realistic simulations or over-the-top arcade racers, there's something out there for everyone. In this blog post, we'll look at 8 of the best racing games in 2022. This buying guide will show you my absolute favourite in the end. So buckle up and get ready to floor it!
Top 8 Review of the Best Racing Games for PC in 2022
Number one on our list is the Forza Horizon Franchise. The Forza Horizon series is renowned for its jaw-dropping graphics and fun driving mechanics as well as cool content, and the upcoming installment is shaping up to be the best.
Set in the beautiful country of Australia, Forza Horizon will let you explore a massive open world while relaxing behind the wheel of over 350+ different cars. The game world will feel truly alive with dynamic weather and a day/night cycle. Forza Horizon is the one for you if you're looking for the most complete arcade racing experience money can buy.
Experience a world of breathtaking beauty and stunning contrasts in the game. Explore living deserts, jungles, historic cities, pristine beaches, vast canyons, and a towering snow-capped volcano. A really cool and also advanced feature is the in game commentary. I think every gamer should try it out.
A follow-up to the highly successful Forza Horizon 4, this latest version features an updated map and new online multiplayer modes. The game's visuals are stunning, and the gameplay is both challenging and rewarding. Best of all, Forza Horizon 5 is available on Steam and Windows 10.
stunning visuals

lots of content

Challenging and rewarding gameplay

Several customization options
Some technical issues at launch
The next best racing game on our list is DiRT Rally. The original DiRT Rally was released in 2015 and quickly became one of the best-selling racing games of all time. DiRT Rally's sequel builds on the first game's success with even more realistic driving mechanics and improved graphics.
The DiRT Rally 2.0 Day One Edition includes the game and 3 DLC Cars, giving you a head start on the competition. Race through stunning locations worldwide in some of the most iconic cars ever made.
DiRT Rally 2.0 is the ultimate rally experience. It's a game that captures the feeling of what it's like to sit in a rally car and fly trough an amazing scenery.
The DiRT Rally is the officially licensed game of the FIA World Rallycross Championship, featuring cars from that series and many others. Race at day or night across eight different tracks in a wide variety of weather conditions. From the tight and twisty Lydden Hill to the infamous gravel roads of Greece, take on notable locations and head into the unknown with your co-driver as you both fight to stay on track and ahead of your rivals.
If you're looking for the most intense and authentic rally experience, DiRT Rally is the game for you.
Excellent car handlings

Improved graphics

Realistic driving mechanics
The game uses a lot of space
iRacing is the absolute leader in the online sim racing niche. With officially licensed cars and tracks, iRacing is the best place to go for the most accurate and realistic driving experience.
With over 200 cars and 50 tracks in different countries, iRacing has something to offer for everyone. iracing coveres different categories like Dirt Racing, Oval Racing or just simple Road Racing.
Because of their laser scanned tracks and their intense cooperation with the most popular car brands, iracing is the best racing game for pc out there. 
The racing game was released in 2008 with only Nascar available to drive. In the last years the simulation just became so much better that now even professional racing drivers like Max Verstappen, Lando Norris use the service.
However, the game has been criticized for its high price and its complex learning curve. That's mainly due to the very advanced online racing and license system. Every move of a racer is tracked and there are two different ratings that indicate how good you are and how safely you're able to drive.
Overall, IRacing is an extremely well-made racing simulation that offers a huge racing community, but it may not be worth the investment for casual gamers.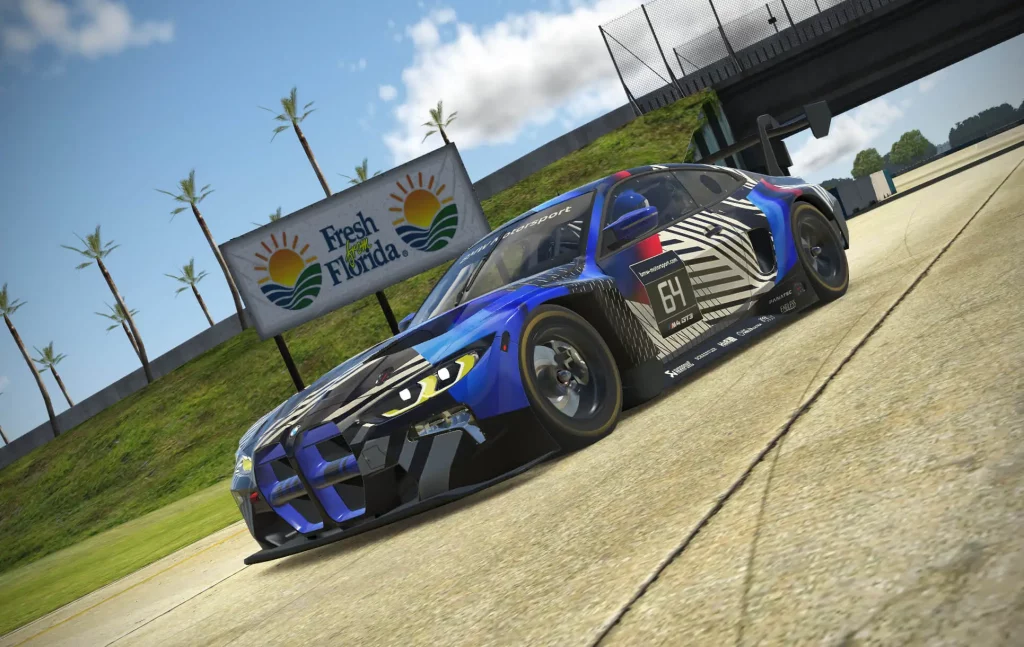 Great online racing simulation

Huge Community

Best Car and Track physics out there

Possibility to race against real racing drivers
high price

complex learning curve

some of the content is pretty old
Assetto Corsa is one the best racing games for PC. The cars in this game are so beautiful and detailed and their handling is equisite. You can choose from over eighty different models, plus there are special editions made in collaboration with the biggest car manufacturers in the world. If you're a big sim racing fan and you're looking for a simulation that's worth every penny, look no further than Assetto Corsa.
With a number of circuits including Silverstone Circuit, Monza, and the Nürburgring-Nordschleife all recreated using laser scan technology you will have plenty to choose from when it comes time for your next racing game. This means that each bump, curb, and slope in the game is an exact match to its real-world counterpart.
All of the cars look excellent, and there's a huge variety to choose from – over 90 cars in total. In addition to that AC has the biggest modding Community which means you'll be able to find numerous new cars and tracks on plattforms like racedepartment, etc. The tracks are impressively realistic too, with plenty of detail and a good sense of scale. The handling model is excellent, which makes for a very enjoyable and challenging racing experience. The only downside is that the AI opponents can be a bit aggressive at times, but overall this is an excellent racing game that should not be missed.
It has a career mode that will be cool for beginners who want to gain experience on a virtual track. The multiple race modes are also a blast to play. You can race against the AI or other players online. There is also a time trial mode where you can see how fast you can go around the track.
In addition, the game's physics engine is incredibly accurate, making for a very believable racing experience. Assetto Corsa also includes a wealth of customization options, allowing players to tweak everything from the cars themselves to the weather conditions. As a result, no two races are ever exactly alike. 
Whether you're a die-hard racing fan or a casual player looking for a realistic driving experience, Assetto Corsa is definitely worth checking out. And it's pretty cheap.
Big Community of modders

cars and tracks are super realistic

Realistic visuals and physics engine

Well-optimized for high-end PCs

Large selection of cars and tracks
Requires a powerful PC to run properly

Slightly inconsistent AI drivers
Assetto Corsa Competizione
Assetto Corsa Competizione is one of the best PC racing games that allows you to feel the real atmosphere of a GT3 championship. The game includes official cars and tracks of the GT World Series, as well as a detailed physics engine that simulates the behavior of each car on the track perfectly.
In addition, the game features a realistic damage system and weather conditions that can affect your racing strategy. As a result, this game provides an authentic and immersive racing experience that is sure to appeal to fans of the GT genre.
Assetto Corsa Competizione is a racing game for PC that promises to bring the thrills and spills of real-world racing to your computer screen. And it doesn't disappoint. The game features three different racing disciplines – sprint, endurance, and 24 hour races each of which has been accurately reproduced with an incredible level of detail.
The result is a racing game that feels truly authentic, whether you're playing it in single-player mode or racing against players online. If you're a fan of online championships and Esports, than it's absolutely worth checking out.
Assetto Corsa Competizione can also be upgraded with new DLCs like the Intercontinental GT Pack DLC. The pack includes 4 new circuits, GT4 Cars, new game modes, a whole new competition, 45 car liveries, 30 teams, and much more. Even though you can only race GT Cars in this racing game in my opinion it is a lot of fun!
Realistic visuals and physics engine

Officially licensed product of the GT World Series

A lot of different game modes
Requires a powerful PC to run properly

only GT Cars available
Project CARS 2 is a racing game for people who just simply love cars. It's got a huge selection of vehicles to choose from, and each has been meticulously recreated with stunning detail.
The tracks are also gorgeous, and the gameplay is among the most realistic one's even though it's kind of a simulation and arcade game mixture. Project CARS is not for everyone, but it's worth checking out if you love the competition.
The handling of this game is top-notch, and its beautifully curated content will keep you entertained for hours. The amount of diversity in racing options combined with an excellent solo racer makes Project CARS 2 worth getting, even if your interest lies more with the developer's esports aspirations than actual gameplay!
Project CARS 2 offers a variety of cars, tracks, and weather systems to attract new players. Whether looking for the perfect racing experience or just some supercar driving, Project Cars 2 has what it takes!
Project Cars 2.0 just recently got a new update with improved graphics and a new carrier mode. Hurry up because right now the prices are pretty low!
great attention to detail

Huge selection of cars

Gorgeous tracks
Not for everyone

Difficult to master
F1 22 is a popular racing game that simulates the official Formula 1 world championship. The game features accurate representations of the cars, tracks, and rules of the sport, making it a favorite among fans of the real-life Formula One racing circuit.
F1 22 is a racing game that is set to release on July 1, 2022. The game will be available for PC, PlayStation 4, and Xbox One. F1 22 is the twenty-second version of the popular F1 game series. The game will feature all 22 tracks from the 2022 Formula One season, as well as all 10 teams and drivers. The game will also include a career mode, online multiplayer, and time trials, like the previuos games.
F1 22 features an all-new adaptive AI system, designed to provide the most challenging races for everyone. The AI adjusts its behavior based on your own performance, meaning that you'll always have a fair fight on your hands. In addition, the game features a number of other significant improvements, including updated visuals and a new tire model.
 One of the best new additions is the "F1 Life" mode, which allows players to show off their supercars, clothing, and accessories to the world. This mode is particularly well-suited for those who love to ostentatiously display their wealth and success.
If you're looking for a racing game that puts you in complete control, look no further than F1 22. With immersive options for formation laps, safety car periods, pit stops, and sprint races, you can tailor your racing experience to suit your play style. 
Whether you're trying to beat your lap time or compete against other players online, F1 22 is sure to provide hours of enjoyment.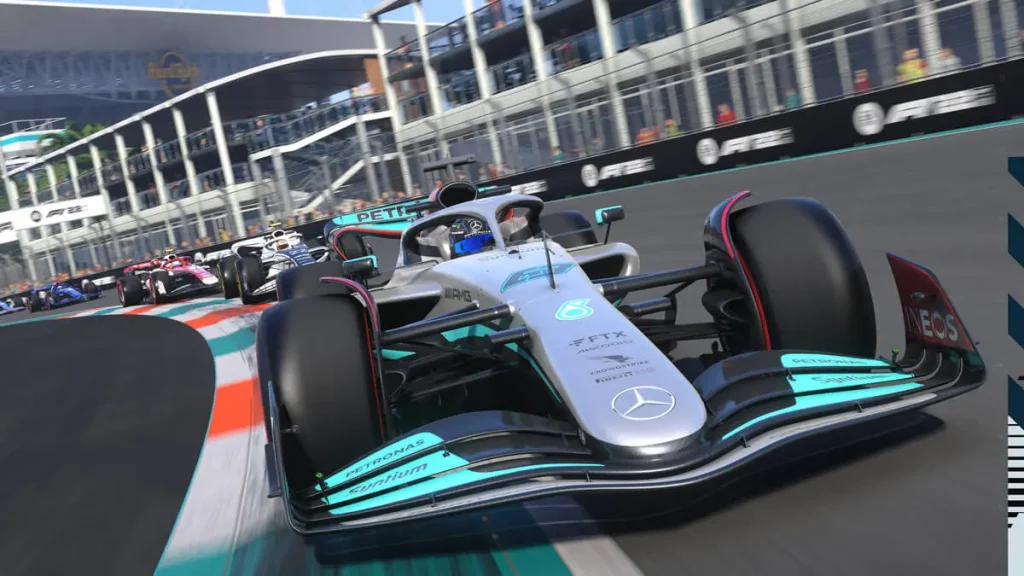 Realistic representations of cars, tracks, and rules

Deep level of detail and realism

Immersive and challenging experience

Realistic graphics and gameplay
only F1 related content available
Need for Speed Heat For Pc
Need for Speed Heat is the latest entry in EA's long-running racing franchise. The game features a campaign mode with an engaging story and an online multiplayer mode. Need for Speed Heat is a solid racing game that will please franchise fans.
The best thing about Need for Speed Heat in my opinion is the campaign mode. The story is engaging, and the cutscenes are well done. The campaign mode is also a good way to learn the ropes of the game before jumping into multiplayer.
The online multiplayer mode is also a lot of fun. There are various race types to choose from, and the competition is fierce. Need for Speed Heat is a great racing game for casual and hardcore fans.
With the new "cool day-and-night" mechanic, you can now race during the daytime. The high-stakes underground scene at night adds even more visual variety to the already gorgeous landscape of Palm City!
With its customization options, improved narrative, and more engaging gameplay than recent titles in the series, despite lackluster multiplayer mode, this game is a must-have for fans of sonic games.
Engaging campaign mode

Well-done cutscenes

Improved driving sensation.

Variety of race types

Beautiful graphics.
There were a few confusing control bindings.
Which is the best racing game for PC without graphics?
Dirt Rally is one of the best racing games for PC without graphics. It's an off-road rally game that racing sim with realistic car handling and physics. The focus is on challenging players to perfect their driving skills in various difficult conditions and terrain.
There are numerous rally stages, many with different surface types. And there are also a variety of cars to choose from, all with unique handling characteristics. So if you're looking for a great racing game that doesn't require high-end graphics hardware, Dirt Rally is worth checking out.
Can you play racing games on PC?
Yes, you can play racing games on a PC by using a controller or a sim racing wheel. Racing games are typically designed to be played with a wheel, and many gamers find that it provides a more immersive experience.
There are many different types of wheels that you can use with PC gaming, including the Fanatec Clubsport Series or the Logitech G29. If your controller doesn't work with your game, you may need to install additional software or drivers to get it working properly.
Best Racing Games for PC Buying Guide
When it comes to choosing the best racing games for PC, there are a few things you need to take into consideration.
Controller or Steering Wheel
Another important factor is whether you want to use a controller or steering wheel. If you're serious about simulation racing, you'll want to invest in racing wheels. Steering wheels provide a more realistic and immersive experience and can be a lot of fun. However, they can also be quite expensive. If you're on a budget, then a controller might be the best option.
Regarding racing games, there are a few different genres to choose from. For example, simulation games like iracing and Assetto Corsa aim to provide a realistic racing experience. Then there are arcade games like Need for Speed and Burnout that focus on fast-paced action and over-the-top crashes. It comes down to what kind of experience you want in a racing game.
Another important factor to consider is whether you want to play multiplayer or single-player. Many racing games have multiplayer and single-player modes, but some are exclusively multiplayer. If you're interested in playing online with friends, you'll need to ensure the game has a multiplayer mode.
Finally, don't forget to factor in the cost of the game. Some of the best racing games can be quite pricey, so you'll want to make sure you're getting your money's worth. With so many great options available, there's no need to spend more than you have to on your next racing game.
Lastly, take some time to read reviews and watch gameplay videos before making your final purchase. This will ensure that you're getting exactly what you're looking for. With these factors in mind, choosing the best racing game for PC should be a breeze.
Best racing game for pc - conclusion
Whether you're a speed demon or just looking for a fun way to kill some time, we've got the perfect racing game. So put your pedal to the metal and check out our top 8 best racing games for PC!
We hope you enjoyed reading it and that it helped you choose a game to play next. If you have your own favorite racing game that we didn't include on this list, let us know in the comments below. We always love hearing from our readers!